NEW ELECTRIC UNIVERSE WEBSITE
​
THIS WEBSITE IS GOING TO EXPIRE i DO NOT HAVE THE FUNDS TO PAY FOR IT ANYMORE, I BEGAN A DISCORD CHANNEL THAT IS FREE, I HAVE NO CHOICE BUT TO LET THIS GO, IT IS TOO EXPENSIVE TO MAINTAIN I AM SORRY i DID IT FOR AS LONG AS I COULD USE LINK TO JOIN THERE https://discord.gg/2ZdHZA
EVERYTIME I POST ANY KIND OF BLOG IT GETS ERASED I DO NOT KNOW WHY BUT I'M ABOUT OUT OF PATIENCE WITH THIS WHOLE SITE AND MIGHT START A DISCORD CHANNEL IT HAS MANY THINGS OVER THIS BS WEBSITE CRAP, IT ALSO TURNS ALL THE WRITING ON MY SITE BLACK EVERY TIME I LOG ON I HAVE TO MAKE THEM ALL READABLE AGAIN,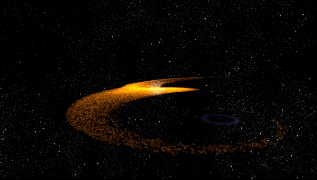 Someone going by the unknown moniker, but the site is packed full of good EU info, a nice find indeed!
A ribbon of GLOW MODE PLASMA
Artist Name
I am interested in many things to many to mention, but a quick glance at my youtube playlists will give a good idea, pretty much anything and everything. Gave up the boob tube and moved to youtube, I'm kind of a songwriter, movie maker, and raiser of 2 teens, 14 and 16 and lover of music.
We are the electric eclectic, I have found the definition of a conspiracy theorist is a truth seeker. Every once in a while I will make a video on the subject that really grabs my attention. To see what I am into this month, check Cool this month playlist. I do accept donations, funds are always tight. Do not go gentle into that good night. Rage, rage against the dying of the light.
​
​